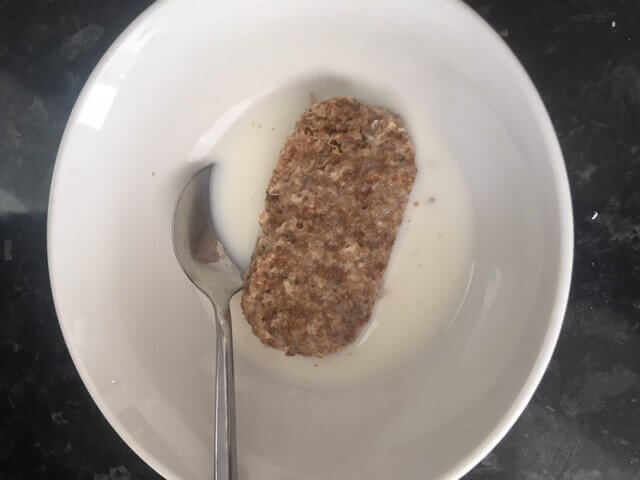 Without a doubt, my portion sizes are bigger than they used to be. So why haven't I gained weight? The simple answer is, I know what to eat (and what to avoid) and how much to eat. However, I still make the occasional mistake and this had led to nausea, palpitations, diarrhoea and the ability to fall asleep within seconds – all the joys of dumping syndrome!
Portion sizes do vary from patient to patient – so try not to compare. One of my work colleagues eats far less than me, and one of my other colleagues eats nearly twice as much! However, there are a few rules that you should adhere to after Gastric Bypass surgery.
Do not drink 30 minutes before each mealtime.
Always eat your protein first, followed by your vegetables and lastly your carbohydrates
Avoid fried foods and rich cream sauces (guaranteed to make you "dump")
Make sure you chew your food well and do not rush those first few mouthfuls! (ouch!)
Aim to stop eating at around 20 minutes.
Be aware of "signals" that tell you that you are full. (I always need to blow my nose, other signals may be hiccups or sneezing)
Do not drink for at least 30 minutes after you have finished your meal, as this may cause nausea.
Include healthy snacks in between meal times, such as nuts and fruit
Do not leave long periods of time in between breakfast lunch and dinner. Your little pouch will not thank you.
Some people think that they will never enjoy a meal out again after Bariatric Surgery, this simply isn't true! I eat out on a weekly basis (I only eat 1 course though) and yes, I do eat takeaways! A Happy Meal (burger, few chips, no coke though), Chicken Madras (half a portion, 2/3 tablespoons or rice and a poppadum) and when I go out for dinner, I tend to have fish and salad. My social life has not suffered by having a new small stomach pouch.
So here are some ideas of my portion sizes, 3 years after my operation:
Many people recommend eating off a small plate. I don't! I might eat child sized portions, but I am an adult. I am not embarrassed to leave food on my plate either at home or in a restaurant. I am happy to announce – "I have a small appetite, but I enjoyed every mouthful – thank you"
3 years after Gastric Bypass surgery, I have lost almost 60kgs. Bon appetite!
*Disclaimer: Please note that weight loss surgery results and benefits are unique to each individual and in such The Bariatric Group cannot guarantee specific weight loss goals as results for each surgery can vary. If you have any questions or would like to know more about weight loss surgery please contact our expert team.